The robust growth in tin prices over the past 20 years reflects the growing demand and changing applications of the metal, with tin set to be the 'metal most impacted by future technologies' as quoted by Rio Tinto Ventures Group.
Emerging Demand – Challenged Supply
Strong 20 year price construction.
Declining inventories, falling to record lows of less than 2 days supply in stockpiles.
Ongoing supply disruptors: declining Myanmar artisanal production; Indonesian tin exports falling since 2016 with an impending export ban in 2024.
No significant new mine production.
Underinvestment in tin exploration.
Changing demand profile, increasingly linked to new technology applications.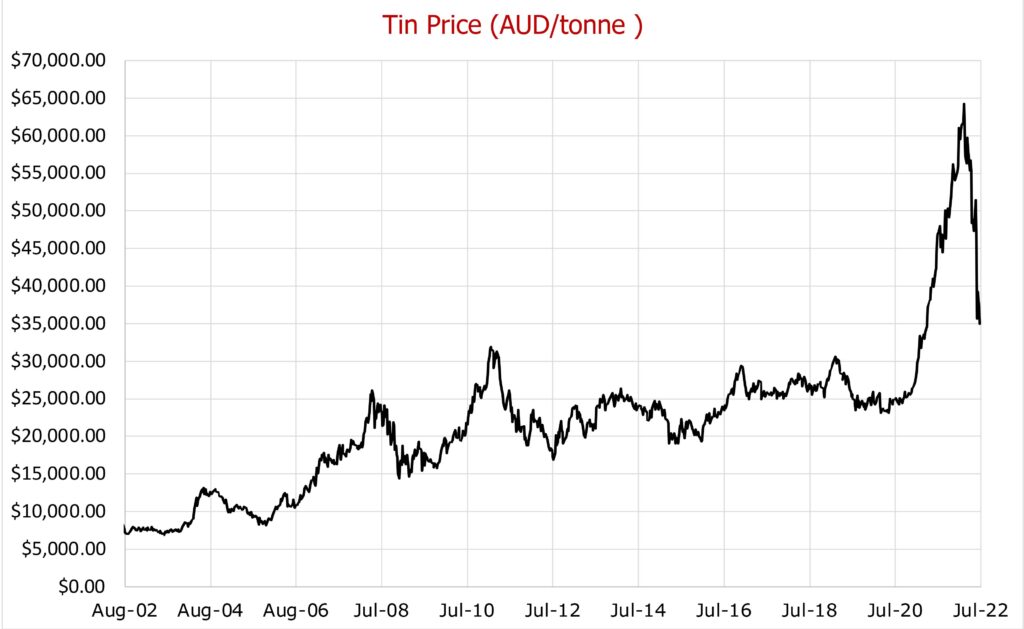 EV applications of Tin
Li-ion battery anode development
Advanced post-lithium batteries
Advanced solar cells (PVSC)
Hydrogen production catalysts
Further information: http://www.riotinto.com/investors/presentations-91_24894.aspx