Tin is vital for global electrification largely due to its irreplaceable use as a solder to hold all electronics together. Currently Tin is used as a solder in electronics, to join solar cells and as additions in lead-acid batteries among many other uses.
Over the next decade, Tin use is forecast to increase with growing applications in lithium-ion batteries and other battery technology and EVs along with a growing list of developing applications including;
solar PV
thermoelectric materials
hydrogen-related applications
carbon capture
The robust growth in tin prices over the past 20 years reflects the growing demand and changing applications of the metal, with tin set to be the 'metal most impacted by future technologies' as quoted by Rio Tinto Ventures Group.
Emerging Demand – Challenged Supply
Supply is becoming increasingly challenged as most tin is produced in developing countries and traditional sources have been depleted over the last decade, with a lack of investment in new ethical and sustainable projects to meet the growing demand.
Australia currently supplies around 2-3% which is only a small fraction of the world supply. Australia is the only producer from a developed nation in the top 11 suppliers which make up over 99% of the world supply of tin.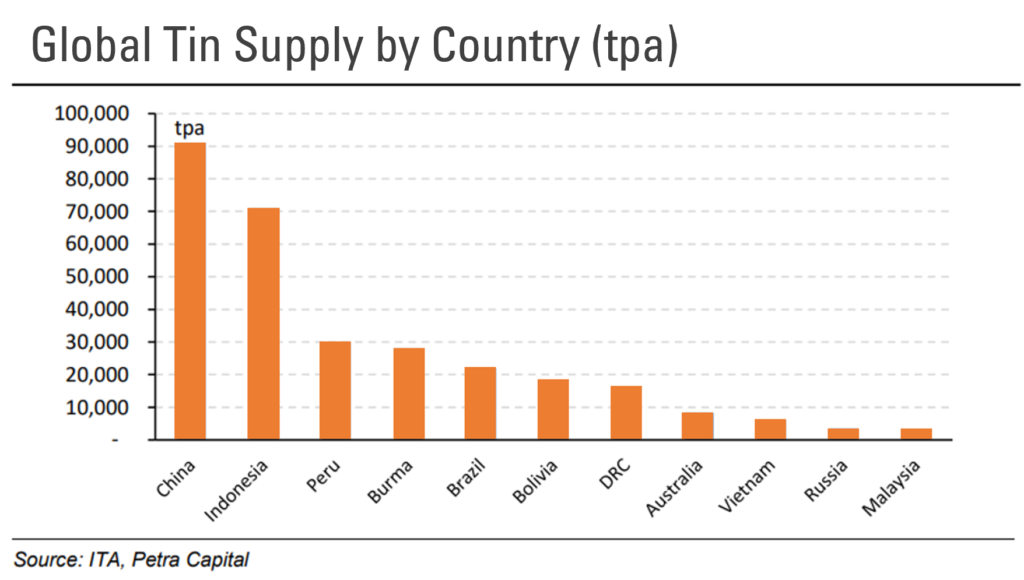 Strong 20 year price construction is continuing with growing demand and challenged supply.
The market is experiencing declining inventories, falling to record lows of less than 2 days supply in stockpiles with no supply response seen over the last decade.
Visible Global Tin Stockpiles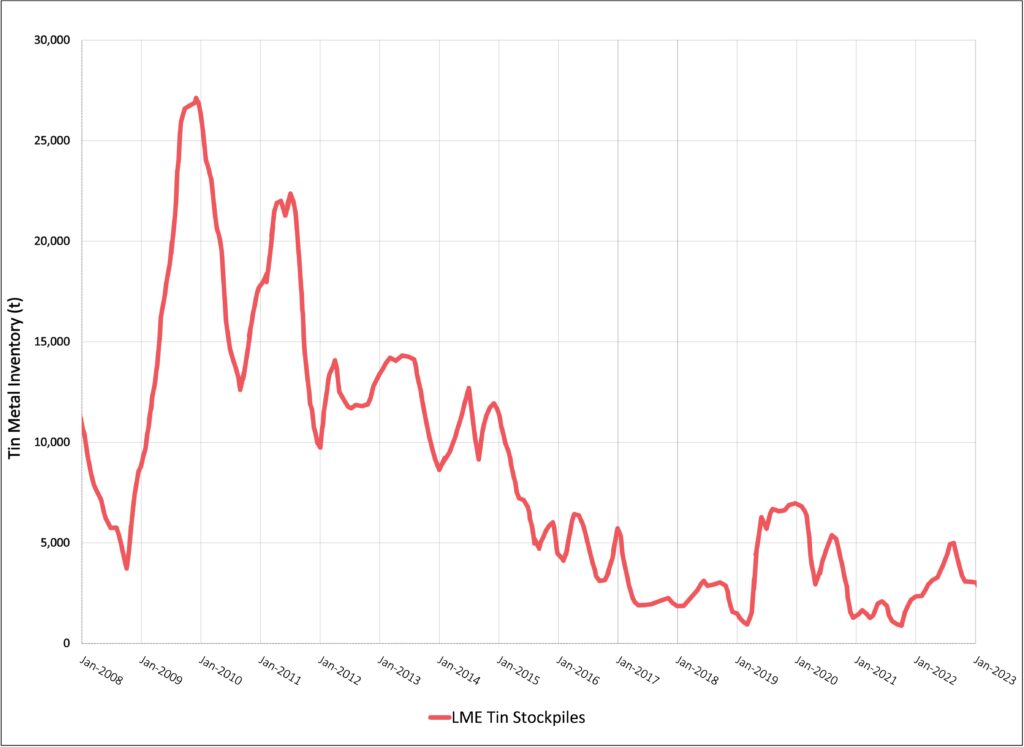 Tin Usage
Tin has a wide variety of uses including; solder, tin chemicals, tinplate, lead-acid batteries, copper alloys and other uses. It is used in many components of motor vehicles and also has increasing usage as an energy metal for Electric Vehicles.
Electric Vehicle Applications of Tin
Li-ion battery anode development
Advanced post-lithium batteries
Advanced solar cells (PVSC)
Hydrogen production catalysts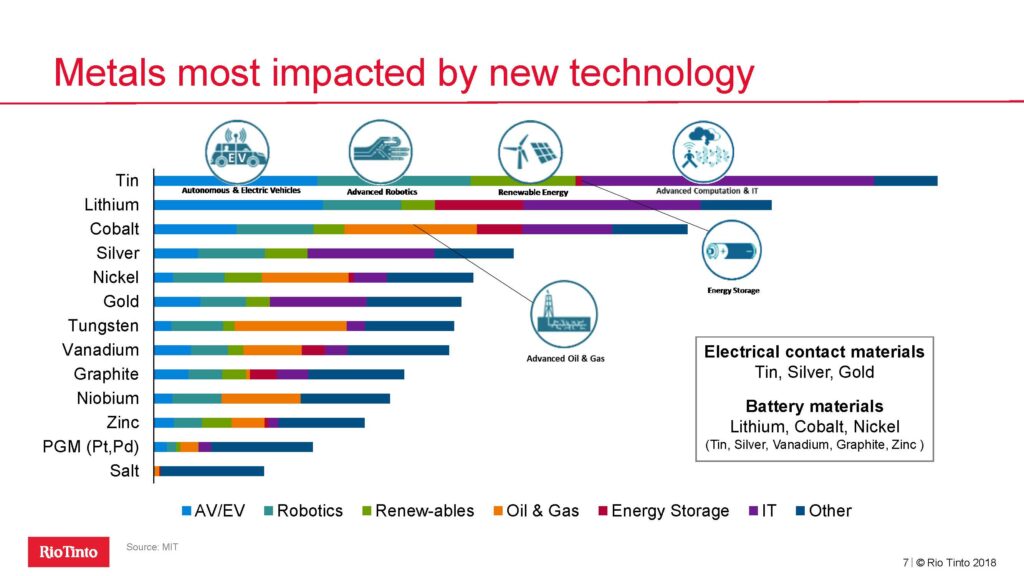 Click here to read more about SKY's current tin projects.