Cullarin – EL7954 (Joint Venture 80% SKY)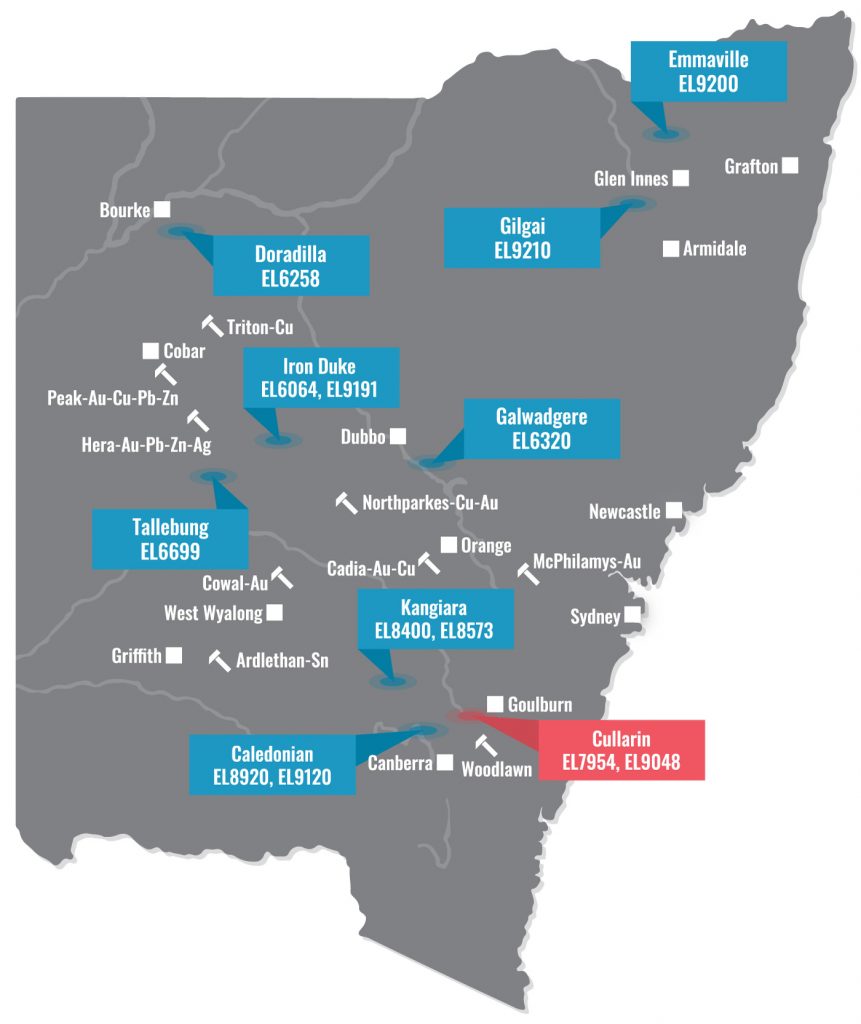 The Cullarin Project is located 25km west of Goulburn in the Southern Tablelands of New South Wales. The area comprises volcanosedimentary rocks of the Silurian Campbells Group and is considered prospective for a range of gold and base metal mineralisation types.
SKY recognizes immediate exploration upside with a focus on faulted extensions to zones of known mineralisation and ranking of targets using exploration criteria developed during the discover of other gold and base metal deposit in the Lachlan Orogen.
Drilling by SKY at the Hume Prospect has identified a high-grade gold zone associated with a north-west trending structure. Results include:
HUD002 – 93m @ 4.24g/t Au from 56m.
SKY is now targeting strike and depth extensions as well as mineralisation. The latest work by SKY on the Hume Prospect indicates that the mineralisation is open and broadening with depth as seen in HUD031, the latest hole drilled at Hume. This hole intercepted strong base metal mineralisation including:
HUD031 – 32m @ 5.09% Pb+Zn, 0.15% Cu, 6g/t Ag from 420m including;
6m @ 8.93% Pb+Zn, 0.51% Cu, 18g/t Ag, 0.13g/t Au from 446m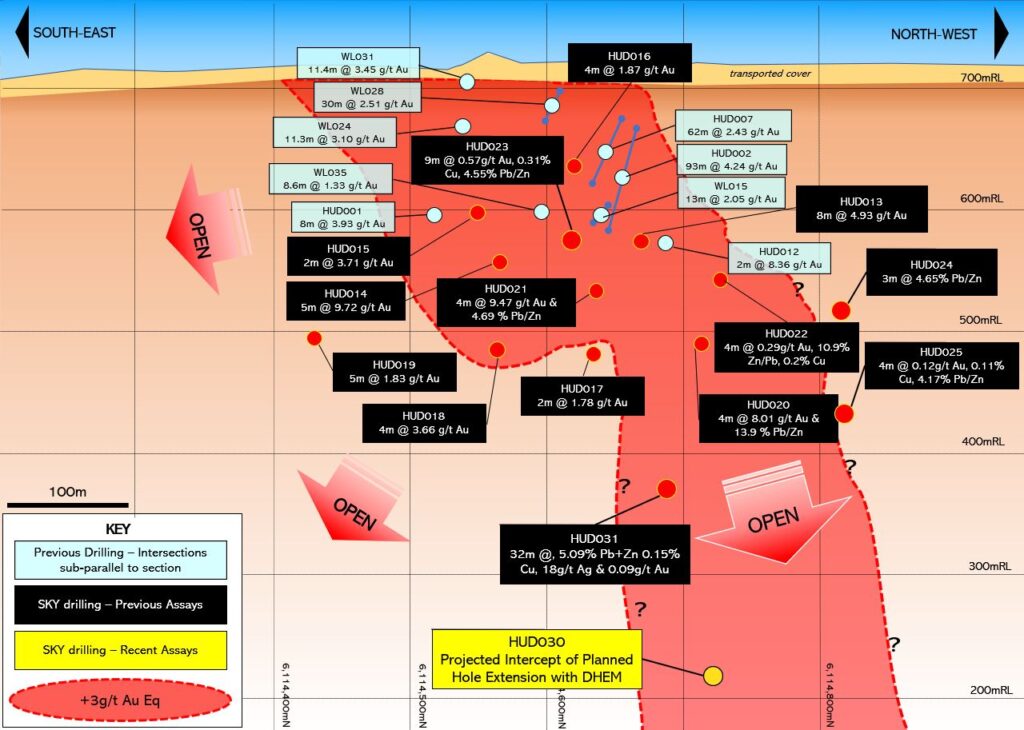 SKY now plans to extend HUD030 to intercept the Hume Prospect at depth under HUD031 and use DHEM to further understand the high-grade mineralisation at Hume and its potential.
Robust soil targets have also been defined within the wider Cullarin tenement including Hume North, Hume West, Murrays (previously the Breadalbane Iron Mine) and the Gurrundah line of historic mine workings in the north of the tenement.