The Narriah Project (100% SKY)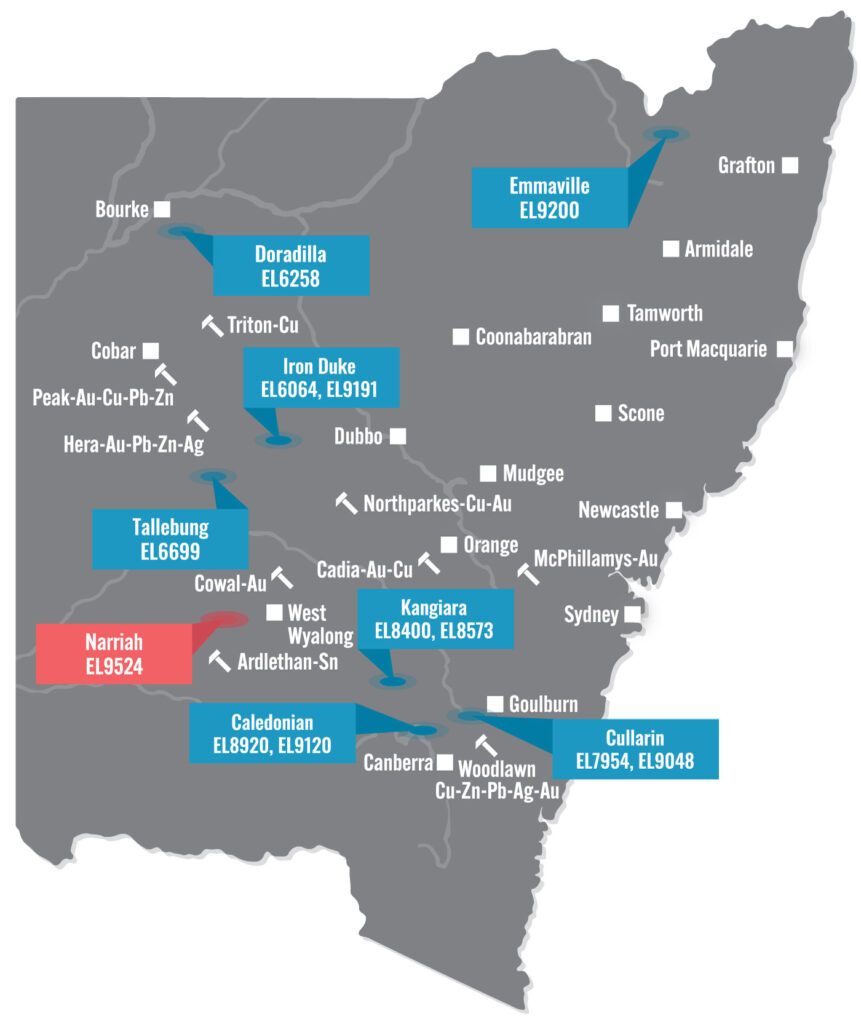 The Narriah Project (EL9524) is located approximately 10km south-southeast of Rankin Springs in south west NSW. It is prospective for tin lithium and tungsten with multiple historic mines and workings present in the area.
It covers numerous historic tin and tungsten workings in the greisenised roof of the Erigolia Granite intruding the sediments of the Clements Formation (Figure 4).
Multiple historic mines and workings are present in the area including the Restdown and Erigolia tin mining fields. Historic records state that tin and tungsten were previously mined from both alluvial and hard rock sources.
At the Restdown Prospect and historic mine workings a small alluvial tin resource was delineated, and significant historic workings and limited drilling indicate that the area may be host to a large-scale tin-tungsten mineral system. Historic Channel sampling in the historic workings resulted in 8m @ 0.81% Tin over the width of the historic workings (Figure 5).
Previous exploration identified anomalous lithium grades in rock and soil sampling. Lithium anomalism appears offset to the historic tin workings and in the vicinity of the Restdown mining field. At this stage, no lithium bearing minerals are identified in samples from the tenement. Further work to understand the distribution of lithium and the lithium‐bearing minerals is planned along with potential drill testing to further evaluate the significance of these results.
SKY plans to conduct a detailed literature review of previous exploration and follow up field work as required, including geological mapping, potential surface sampling and geophysical surveys with drilling of any targets identified.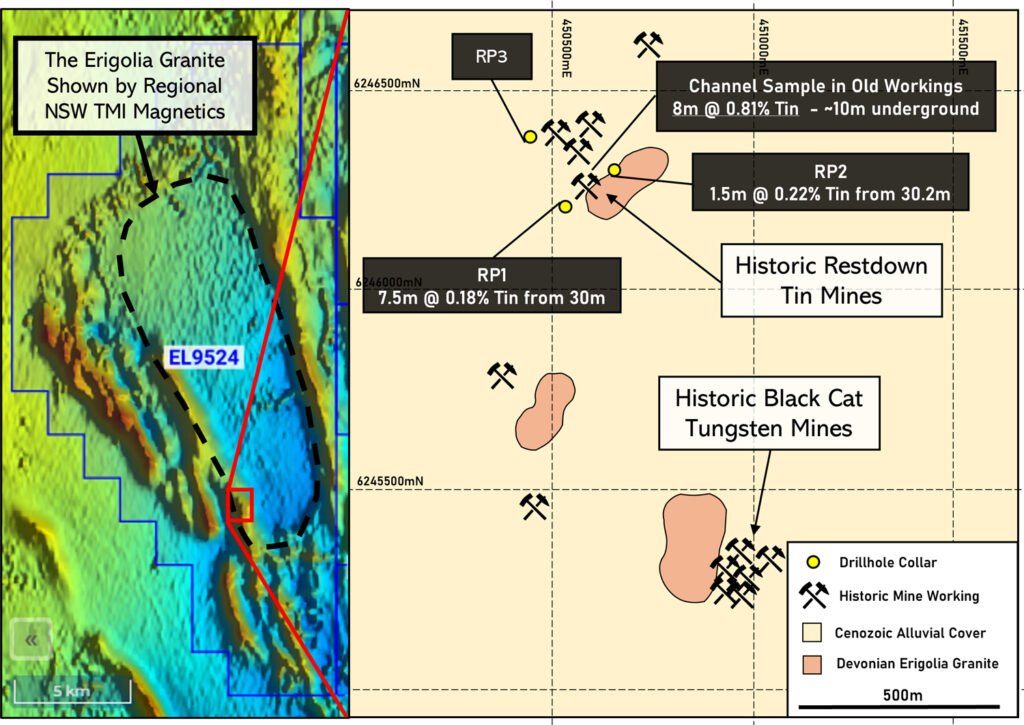 .