Tallebung (100% SKY)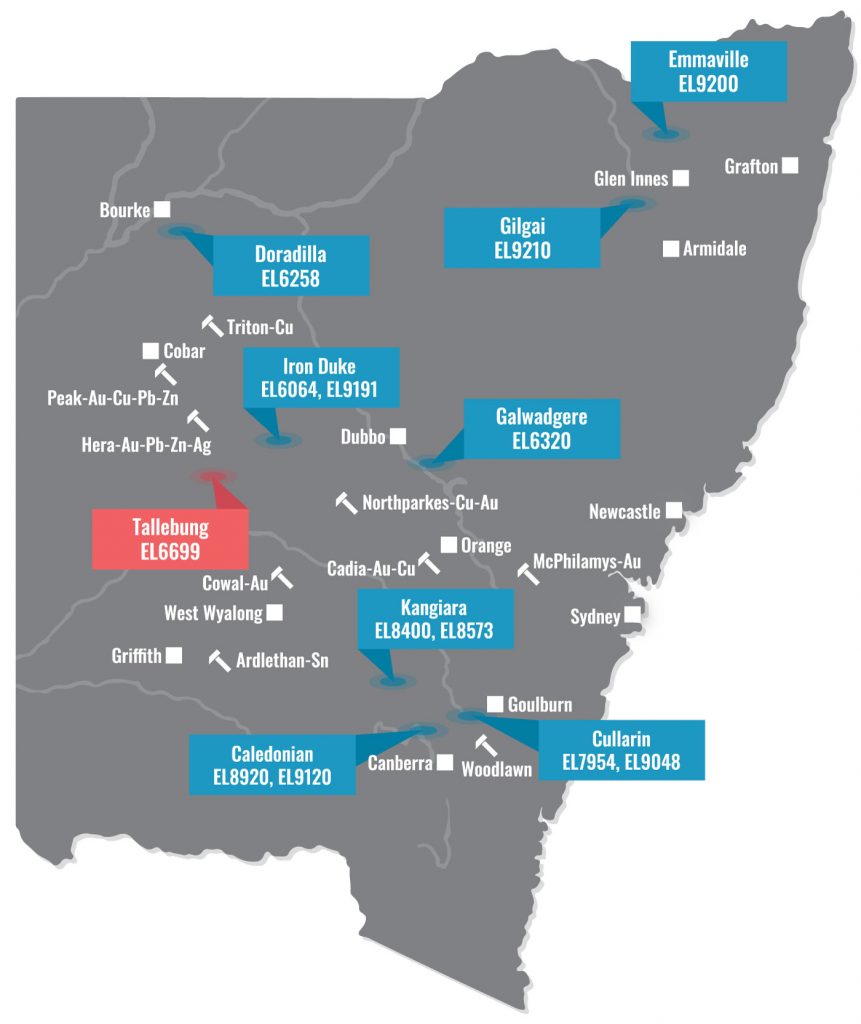 The Tallebung Project is located approximately 70km north-west of Condobolin in central New South Wales and is considered prospective for high-grade lode, porphyry style and bulk tonnage tin-tungsten mineralisation.
The area lies within the prospective Wagga Tin Belt of the central Lachlan Orogen, which includes the site of mainland Australia's largest historical tin resource at Ardlethan (>31,500t Sn).
History
The project is centred on the historic Tallebung Tin Field where numerous phases of mining activity have occurred over more than 100 years since its discovery in the 1880s. This activity targeted the high-grade quartz-lodes and the alluvial/colluvial material with combined estimated historic production of 3,350 tonnes of tin concentrate.
Sky Metals Exploration
Exploration to date has defined a > 1km long zone of tin-tungsten mineralisation, developed as a package of sheeted / stockwork quartz-cassiterite-wolframite ± sulphide veins, with resistivity imagery highlighting a possible preserved tin-porphyry setting at depth (Figure 1).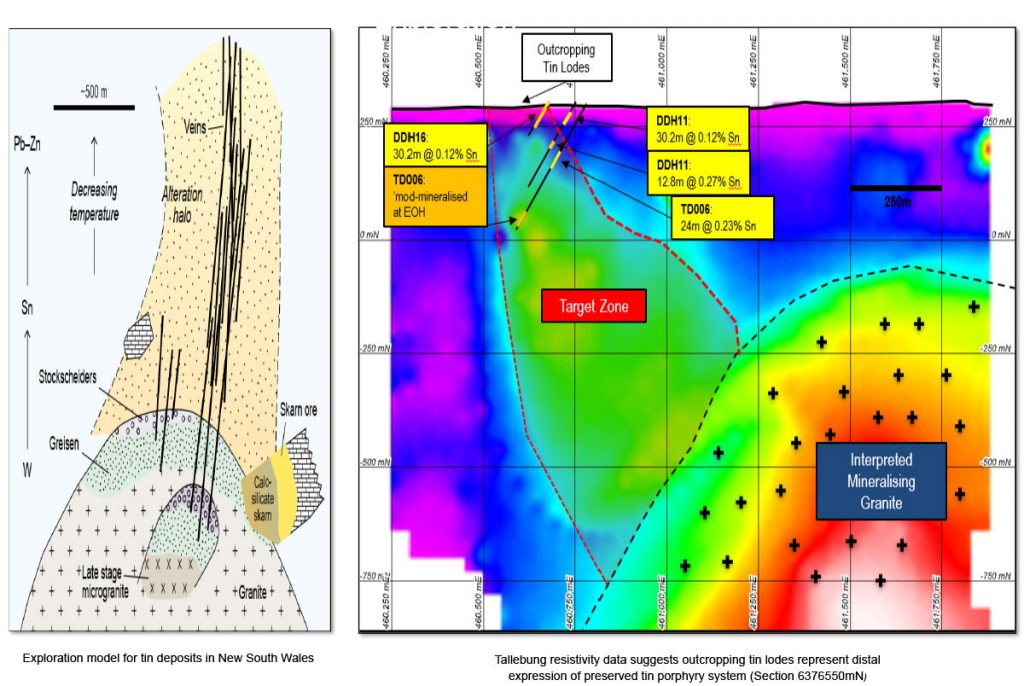 Future Work
SKY intends to focus exploration activity on assessing the economic potential of the shallow high-grade vein package as a bulk tonnage mining target. The tin at Tallebung is in cassiterite which generally forms large nuggets and indicates extremely favourable metallurgical processing for creating a saleable concentrate. Due to the historic mining activity the site already has access to electricity via powerlines which already run to site and to water via a pipeline to a pumping station on the Lachlan River.