Gilgai – EL9210 (100% SKY)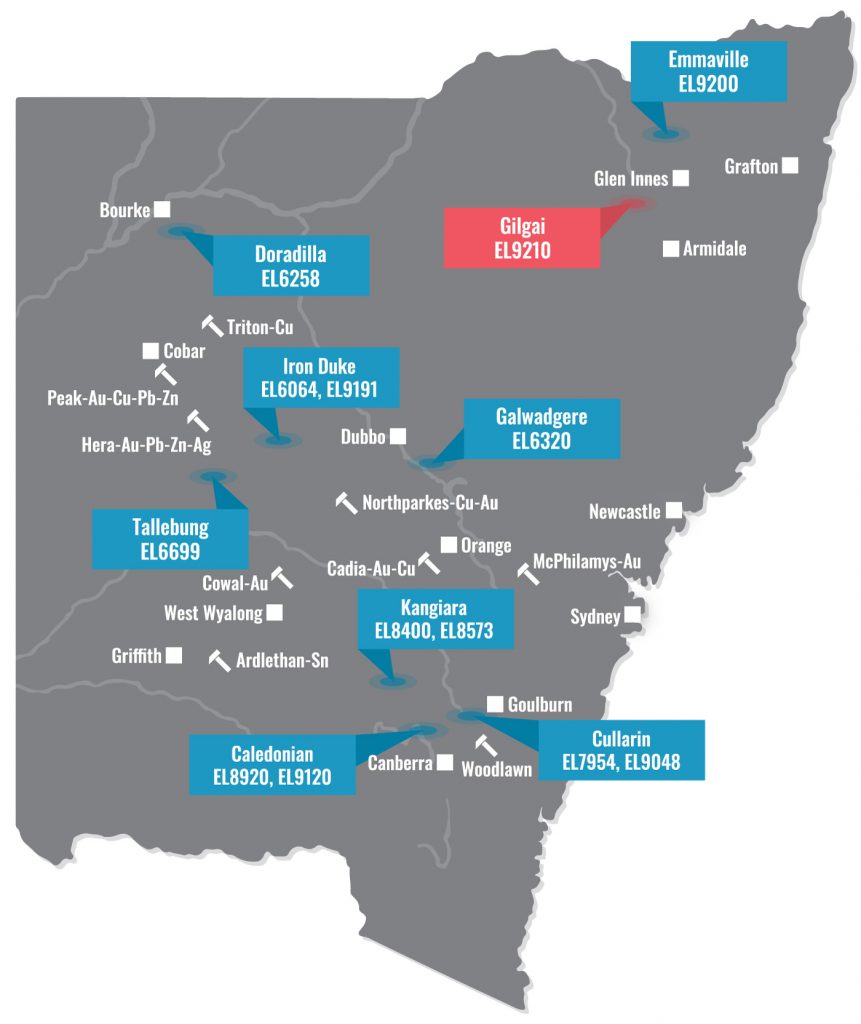 The Gilgai project was acquired by SKY to explore for tin near Tingha in the New England District of NSW. This area was selected as it is considered to have significant potential to host hardrock tin resources and limited modern-day exploration has been conducted.
The area has numerous historic alluvial tin mines and hard rock tin lodes. The alluvial deposits are suspected to be sourced from the unroofing and erosion of the Gilgai granite tin greisen, depositing tin into surrounding leads.
Sky is exploring for possible areas of preserved greisen and other hard rock tin targets in conjunction with a review of any alluvial occurrence that appear of significant size to warrant further investigation.
History
Gilgai is a region with an abundance of tin prospects and historically small-scale mining leases. Hand mining of alluvial deposits first began in 1871 with dredging commencing in 1900 through to until 1970. Until more recently, little collective evaluation or larger scale development has been attempted due to the small leases.
After the tin market fall in 1985 many small-scale operations were inactive and later surrendered. Mining to date has exploited the abundant alluvial deposits in the area which were accessible with the equipment and capabilities of the early miners.
Very little has been focus has been placed on the hard tin deposits, with the most significant being the Leviathan Tin Mine.